Xerox is an American multinational corporation that specializes in the production of a range of document management systems and solutions, including printers, copiers, and scanners. The company was founded in 1906 and has since grown to become one of the world's leading providers of document management technology. Xerox is known for its innovation and has been responsible for a number of important developments in the field of printing and imaging technology. Some of the company's most notable products include the Xerox Alto, one of the first personal computers to feature a graphical user interface, and the Xerox 914, the first plain paper copier. Today, Xerox continues to be a leader in the document management industry, offering a wide range of products and solutions to customers around the world.
Xerox – global company operating in 160 countries
Xerox is a global company that operates in more than 160 countries around the world. In addition to its core document management business, Xerox also offers a range of other products and services, including managed print services, consulting and business process outsourcing, and technology financing. The company's products and services are used by businesses of all sizes, from small and medium-sized enterprises to large multinational corporations.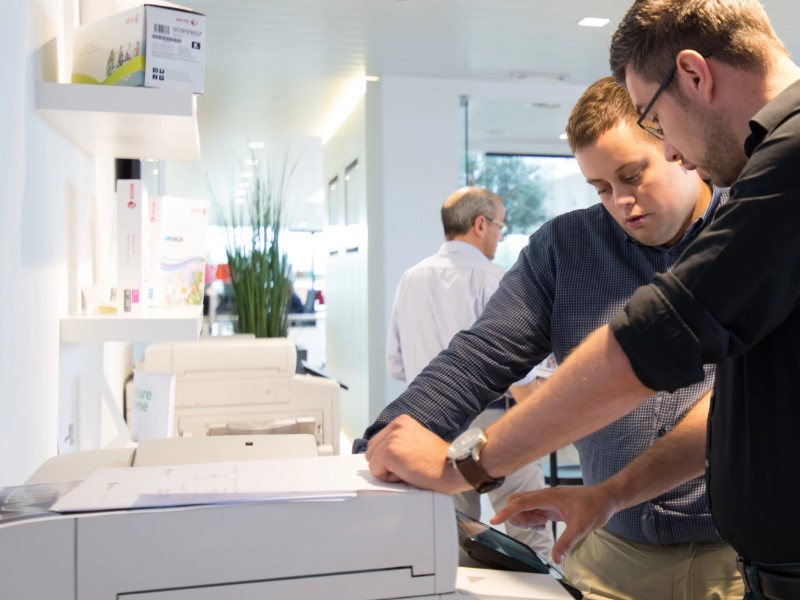 Xerox is a leading manufacturer of printers, offering a range of products for both personal and business use. The company's printers are known for their high quality, reliability, and advanced features, and are used by individuals and organizations around the world. Some of Xerox's most popular printer models include the Xerox Phaser, a line of high-speed color printers that are ideal for office use, and the Xerox VersaLink, a series of versatile and easy-to-use printers that can handle a wide range of printing needs. In addition to these products, Xerox also offers a range of software and services that can help businesses streamline their document management processes and improve productivity.
Excellent quality of Xerox products
Xerox is known for the high quality of its products, so its toner cartridges are also of excellent quality. To ensure the best performance from your Xerox printer, it is always recommended to use genuine Xerox toner or other consumables that have been specifically designed for use with Xerox printers. This will help to ensure that your printer operates at its best and produces high-quality prints.
To change the toner in a Xerox printer, you will need to follow the instructions provided in the printer's user manual. The exact steps may vary depending on the model of printer you are using, but the general process is as follows:
Open the toner access door on the printer by pressing the release button or lever, depending on your printer model.
Remove the old toner cartridge by grasping it firmly and pulling it straight out of the printer.
Take the new toner cartridge out of its packaging and remove the protective covering from the cartridge.
Hold the new toner cartridge by the handle or grips on the sides, and insert it into the printer, pushing it firmly into place until it clicks into position.
Close the toner access door and make sure it is securely closed.
Follow the instructions on the printer's control panel to reset the toner level and complete the installation of the new toner cartridge.
Remember to dispose of the old toner cartridge properly, in accordance with any local regulations for recycling or hazardous waste disposal. Also, be sure to store new toner cartridges in a cool, dry place, and avoid exposing them to light or extreme temperatures. This will help to ensure that the toner retains its quality and performs well when you need to use it.
Posts from the same category: