Thinking about to gift your friend? We have a suggestion for you. Today gadgets, especially mobile phones have become an important part of our life and we want them with us all the time. But there come hours of charging that interrupt this intimacy. Especially when you are traveling, charging your mobile phone becomes hectic at times.
Hence, if your friend is a no-break mobile user or if he is a tourist or a traveller, gift him a power bank that is portable. To ensure maximum utility of your gift for him, you can pick a keychain power bank that can store his keys too. We have prepared a list of best keychain power banks based on their design and utility. This list will help you to pick the best gift for your friend.
QMADIX Portable Power Bank Keychain
QMADIX Portable Power Bank Keychain is the best power bank on the list with a 5000mAH battery. It has a built-in lightning cable and includes an external charger for iPhone 11, iPhone11 Pro, iPhone XS, iPhone XS MAX, iPhone XR, iPhone8, iPhone7, iPhone6, iPhone6S, iPhone6S Plus, and iPad.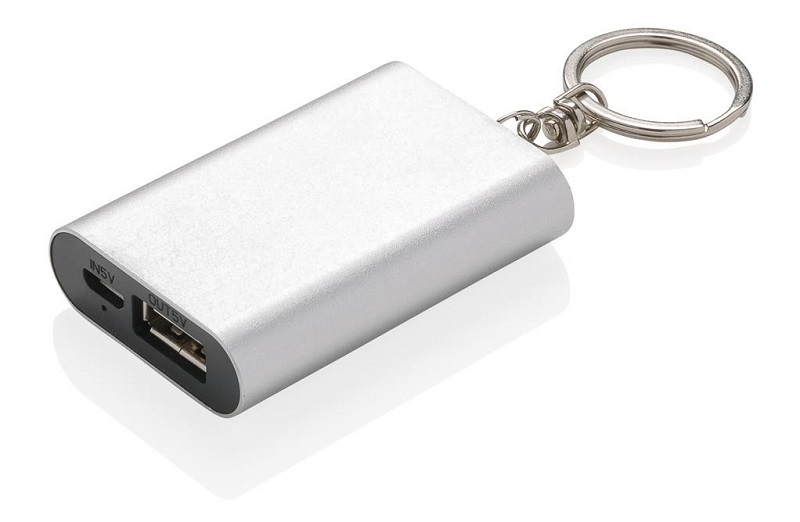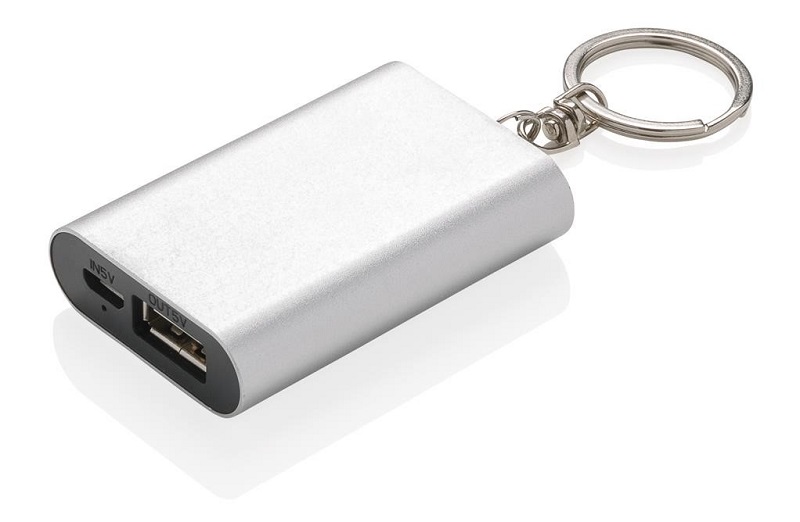 Its slim design makes it convenient to fit in your back pocket, or you can use its clip to secure it against your bag, belt, or any secure strap. The best part is that QMADIX provides a lifetime warranty for all its product. Give the friend gift that can keep you both connected for life.
RéveRévem Portable Wireless Charger for Apple Watch
This 1000mAH lithium-ion power bank is among the top-notch travel chargers for the Apple watch. This can charge Apple watch full up to three times. It can also be used as a charger dock on your desk. This versatile power bank is compatible with Apple Watch Series 5 / 4 / 3 / 2 / 1 / Sport / Nike+ / Edition / Hermes.
Miniature design with 110 x 40 x 14mm dimensions makes it easier to carry with you while traveling. An LED charge indicator light is fixed in the power bank to shoe hoe much charge is left in the battery.
BUQU Power Poof Portable Charger
Ok! If she is a lady with style, there is an option for her too. This universal power bank has a stylish fluffy chic pompom design with a soft faux fur and a charging ball with a gold-plated keychain clip. This power poof enables you to have extra 1x power for your mobile phone. With its sturdy keychain clip, you can clip this grace and utility to your bag, purse, or anywhere for easy travel. There is an LED fuel gauge that lets you see your charging power. Give your stylish friend this charging partner and make their time more enjoyable.
myCharge Adventure Mini Portable Charger
Another worth mentioning addition to the list that extends the life of your Samsung, Apple, and other camping devices. This universal power bank can charge the Bluetooth speakers, e-readers, or any other USB devices with its 3350mAH power. The power bank has a rugged finish to withstand extreme outdoor conditions as you need them while traveling, camping or hiking, etc.
All the items on the list are unmatched and top best in their own categories. You can gift any of them to your friend, and you would never regret giving these valuable gifts to your lovable.
Xerox a multinational corporation that specializes in the production of a range of document management systems and solutions, including printers, copiers, and scanners, founded in 1906… Read the article to learn more.
Posts from the same category: