The main problem of people who are doing a lot of paper work is having a feeling of numbness or episodes of sharp pains on the wrists.  This pain may only start on the wrists but may branch out to the elbows.  This is the reason why these keyboards were designed.  With this, ergonomic keyboards were developed.
One of the ergonomic keyboards available in the market is the Adesso AKB-805MAC.  The good thing about this keyboard is that it is compatible with Mac computers.  It can be connected through a cable and has a stylish white color.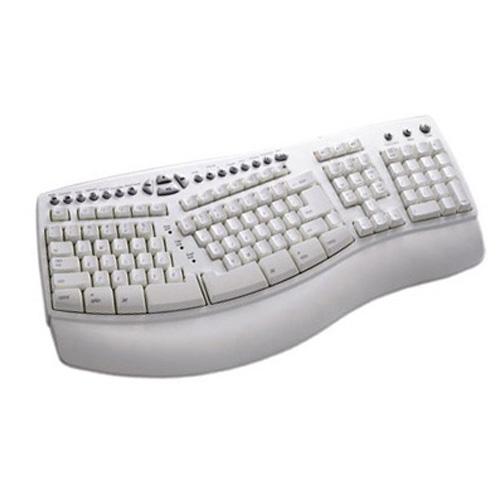 In terms of design, Adesso AKB-805MAC has been made in order to follow the correct hand posture so there will be lesser pressure on the wrists.  It also has an attached palm rest that would add up to keeping the wrists relaxed while typing.
Because it is ergonomically designed, it is very much suitable for daily use. No matter how many hours you type in order to complete your work, you would surely feel less stress on the wrists.  At the same time, it is a good use for both students and professionals for completion of their tasks.
The layout of its keys is the same as the regular QWERTY layout but was adjusted in terms of positioning to keep your hands to its correct posture.  It also has a number of short key functions in order to launch your internet browser, multimedia players, and applications without moving your mouse pointer.  You just need to press the keys and you have these important items launched.
The price of this keyboard however is very expensive but nevertheless, it will keep you from sustaining too much wrist pains that might lead to further problems on your hands and wrists.  Thus, resulting to more productivity in your work.
Related articles
Posts from the same category: